What does broadband have to do with climate change?
Unfortunately, while electricity grids still rely to a substantial extent on fossil fuel power, there is a limit to how much we can reduce the emissions due to electricity usage. There are also other emissions that are hard to avoid such as those from transportation. Therefore, Cerberus Networks works with Ecologi to offset the carbon emissions of our activities that we cannot yet eliminate.

Even with Cerberus offsetting the carbon emissions of our network and operations, there are emissions associated with the use of the Internet that are incurred outside of our network. We are now offering customers the opportunity to offset the emissions directly caused by their Internet usage. This is what we call Net Zero Broadband.

Internet traffic uses electrical power by using network and computing equipment around the world. The traffic creates a demand for Internet capacity (i.e. the fixed installation of equipment) and also uses power when information is transmitted around the world using electrical or optical signals across wires and fibre optic cables.

By assessing the amount of carbon emitted by Internet usage on a monthly basis, we can offset that amount of carbon on your behalf.
What is Carbon Offsetting?
Put simply, offsetting means buying carbon credits equivalent to your carbon impact. This means you compensate for every tonne of CO2 you emit by ensuring there is one tonne less in the atmosphere through the action of the projects that you fund. Because one unit of CO2 has the same climate impact wherever it is emitted, the benefit is the same wherever it is reduced or avoided too.

Cerberus enables you to offset the carbon emissions associated with our whole range of broadband services, from ADSL to FTTP. In fact, if you choose our Climate Positive or Climate Champion offset plans, Cerberus will match your investment in Carbon Offsets.



Tree planting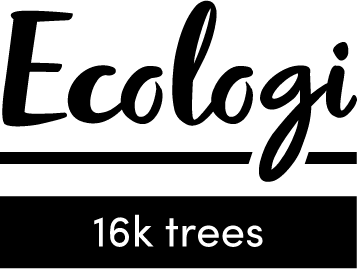 Cerberus uses tree planting to complement the short-term benefits of using carbon offsets. Until they are several years old, your young trees are not mature enough to sequester carbon in large quantities – and those verification programmes which do exist often will not verify carbon removal from trees until they are around 10 years old. That's why we do not count the trees we plant as contributing towards offsetting our footprint – and only offset using verified carbon credits.

Instead, with tree planting, we aim to help solve long term issues of sustainability and carbon reduction. Restoring lost trees to forests and woodlands creates local employment doing work that helps, not harms, the environment. It creates the conditions for other natural systems and wildlife to recover, and over the long term, it acts as a potentially significant carbon sink - something that will be badly needed to stabilise the climate even when we get to net zero emissions. We are in the initial stages of planning incentives and perks for clients that will use tree planting and we will be announcing these as these plans come to fruition. Here are some recent examples of projects funded by Ecologi that are reducing emissions around the world.
Wind power generation in Bac Lieu Province, Vietnam
This project will generate 320,000 MWh of renewable electricity every year and feed it into Vietnam's national grid, helping to bridge the gap between supply and demand that currently exists.
By replacing electricity generated from fossil fuel fired power plants with electricity generated using wind power, this project will prevent around 143,000 tonnes of CO2 from being emitted into the atmosphere every year.
This project has already employed over 100 people who operate the wind power plant. It also supports the local community by funding social events, contributing to local charities that improve services for local people, and has planted 24,800 trees to promote regional biodiversity.
Solar power generation in Tamil Nadu and Telangana, India
The purpose of this project is to generate electricity using solar energy and sell the power generated to the state grid. The generated electricity will be exported to the regional grid system which is under the purview of the new, interconnected national electricity grid of India.
Each year, this project will displace 95,145 MWh of electricity from the generation-mix of power plants connected to the grid, which is mainly dominated by fossil fuel based power plants. The power generated will displace the fossil fuel power in the grid, avoiding emissions which would be produced by fossil fuel electricity generation. The emissions reductions are projected to equal approximately 93,000 tonnes CO2e per year.

The project also contributes to the UN Sustainable Development Goals through providing access to affordable clean energy (SDG 7), providing good employment to local people (SDG 8), and of course, emissions reductions to contribute to climate action (SDG 13).


Planting forest gardens in Uganda
This project involves the establishment of 400 Forest Gardens in the Mount Elgon region in Eastern Uganda. Each Forest Gardens is approximately one hectare each in size, and local farmers are supported and trained to establish and look after their Forest Gardens over a period of 4 years.

By the end of the 4-year programme, farmers have an established and protected Forest Garden which they can use to sustain their families and produce vital income.

All the while, the diverse trees planted in the 400 Forest Gardens in the project will provide ecosystem services, like stabilising the soil, and of course will be sequestering carbon from the atmosphere and storing it in the ground.

We estimate that across the 4-year project period our community will fund the planting of around 1.6 million trees as part of this Mbale project.